Hotel Villa Ruscello, the most beautiful view of Lake Maggiore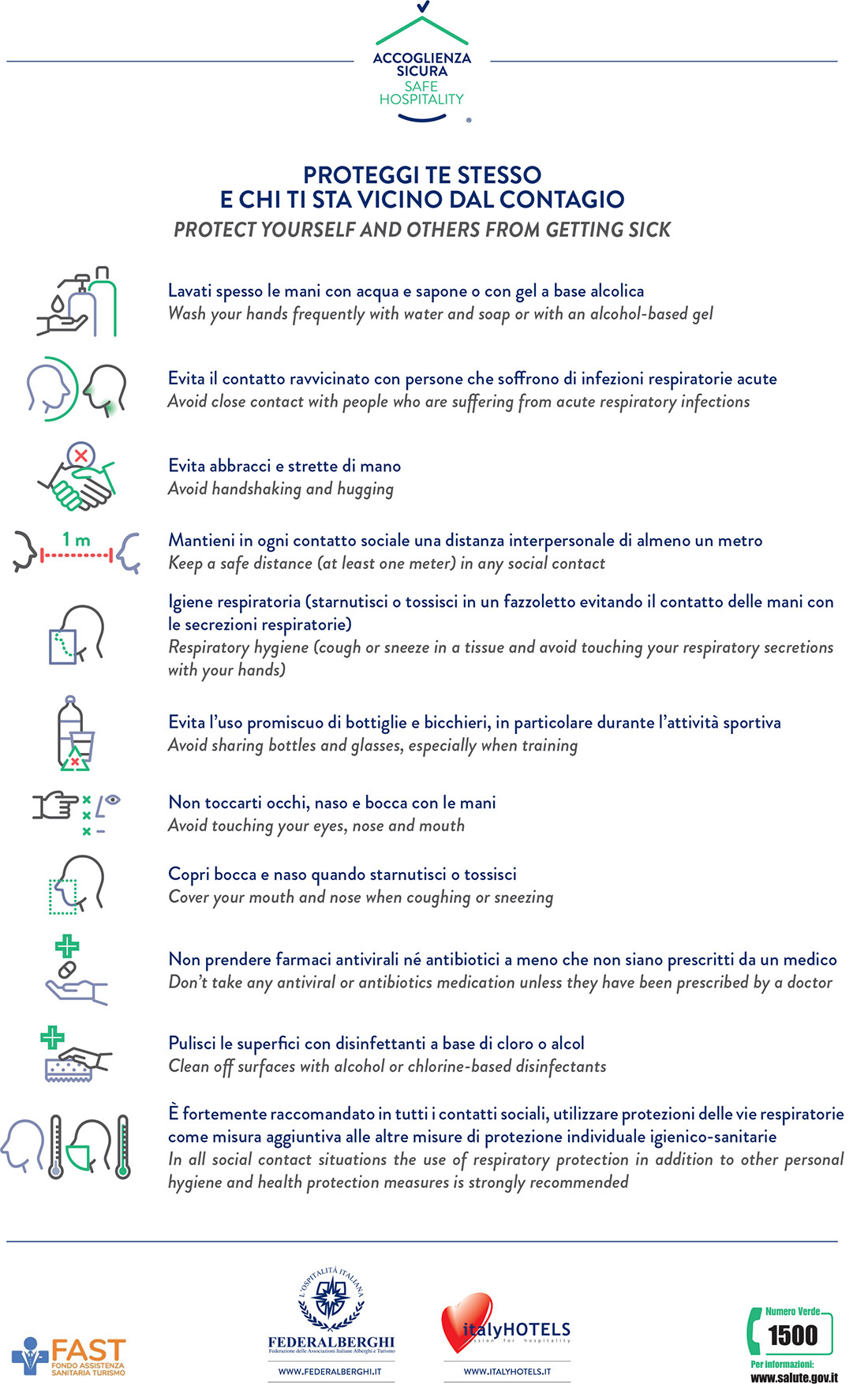 Hotel Villa Ruscello was opened in 1959 by Pierluigi and Lia Cardani. Today it is managed by their family.
The name of the hotel reveals its origin: it is a typical early 20th century Italian Villa, surrounded by a large terraced garden and crossed by a little creek [the Italian word "ruscello" means "creek"]. Today the old Dependence, where originally the custodian of the Villa once lived, hosts most of the hotel rooms. In the Villa there are the superior rooms, the reception and the breakfast room available to all hotel guests. Please note: as these are historical buildings, there is no A/C or lift in the Villa and in the Dependence.
The hotel is located between Baveno and Stresa, overlooking the Borromean Gulf, thus offering an enchanting and unparalleled view of the Islands. The hotel is in front of the lake, separated only by Strada Statale del Sempione [the panoramic highway that connects Italy to Switzerland]. Guests can easily access the large private parking area coming from the highway. (At night the parking area gate remains closed ).
A large gazebo equipped with a table and chairs allows our guests to eat "al fresco". A brick barbecue is available to all our guests who would like to get grilling (leftover food and beverages can be stored in the hotel fridges).
The hotel has direct access to the lake though a short flight of stairs that from the parking area lead directly to the private beach. A locking dock allows guests to store inflatable air mats and children beach toys for the duration of their stay.
Pets are welcome at no extra charge.


Hospitality
Your hotel stay includes daily buffet breakfast with a choice of:
• fresh bread, cookies, toasted bread, croissants and a freshly baked cake or pie of the day
• cereals, muesli
• fruit juices
• jams, honey, Nutella
• cold cuts and cheese
• fresh fruit

If you have any specific preference or need (for example: eggs or gluten free food if you are celiac) please let us know in advance, so that we can accommodate your request. Subject to a small supplement.
Hot beverages (cappuccino, coffee, tea, hot chocolate, etc...) are always brewed upon request and served directly at your breakfast table.
In August it is possible to dine at the hotel at an additional cost of 15 euros per person (beverages excluded). Dinner includes: first course, second course with one side dish, dessert and fruit.
Alternatively, you can lunch or dine at L'Idrovolante restaurant in Carciano, for only 15 euros per person.